I believe that my job as a Creative Director is to ask
why.

I interpret the problem, and think above it. As a leader, I value my positive outlook to encourage and motivate my team as they evolve.
A passion for fitness, an urge to travel, a love for photography, and a generous helping of brand design.
I love trail running for the seemingly endless
exploration.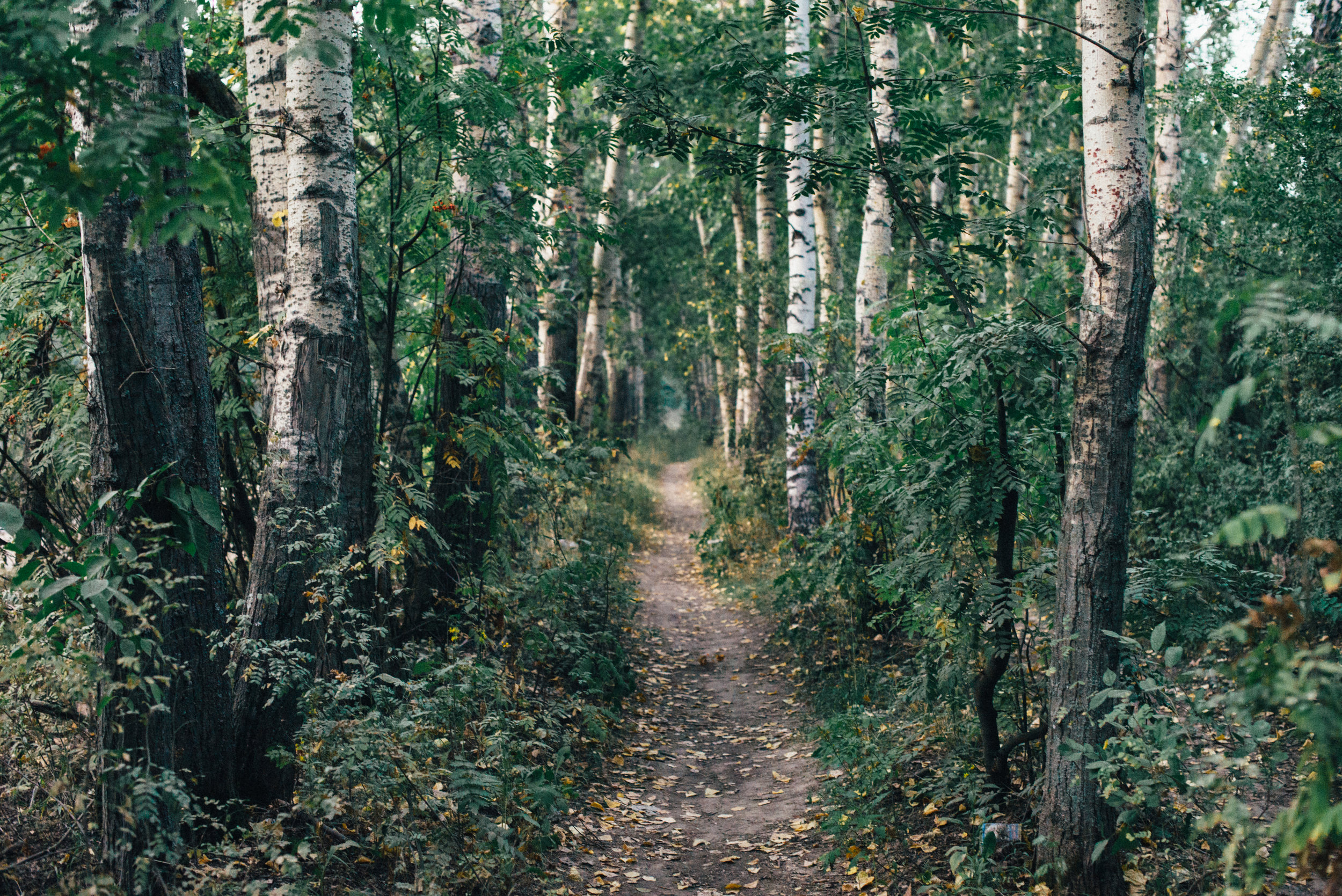 I love paddle boarding for the sense of
open space.
I love travel for discovering the
unknown.
I love photography for capturing raw
emotion & connection.
I am an award-winning senior art director with extensive experience designing digital experiences and content platforms for clients that include Citibank, Infiniti Motor Ltd, IKEA, Yellow Pages, Mattel, and for The House of Anansi Press for whom I was a designer on the Cannes Lion award winning Massey Lectures iPad App. I am completely conversant in modern user experience principles and am as passionate as I am fiercely protective of a brand's visual experience and tone. I am also a photographer and participate regularly in advertising competitions, a design professor, a co-chair for the Skills Ontario Graphic Design Competition, and judge student portfolios regularly as a way to give back and mentor advertising and design hopefuls.
Experience
MacLaren McCann
My Planet Digital
Critical Mass
Leo Burnett
ICF Next
Clients
Escalade
Infiniti
GM
IKEA
Yellow Pages
Citi Bank
TD Bank
Milkbone
MeowMix
Mr. Clean
Sugar In The Raw
Smuckers
Coors Light
Folgers
Boston Pizza
MOVATI Athletic
J&J Gaming
GoodLife Fitness
The Green Organic Dutchman
Awards and Recognition
MASSEY LECTURES
Cannes Lion | Silver Lion (Online Digital Design)
The Communicator Awards | Gold
Mobius Awards | Certificate
FWA | Mobile of the Day
IAB Mixx | Finalist - Branded Tablet Application
COORS LIGHT FOOTBALL
Applied Arts |Winner, Interactive Gaming
ADCC | Silver, Direct Mail
TD BANK - IOU
ADCC | Silver, Graphic & Editorial Design
TEAM HQ
Canadian Marketing Awards | Gold - Personalized Engagement - Food & Beverage
Canadian Marketing Awards | Bronze - Personalized Engagement - Retail
Shopper Innovation Awards | CRM & Loyalty
Elevating a Challenger Brand
Since 1997, MOVATI Athletic has been expanding with new gyms across Ontario. The brand's focus on an exceptional gym experience at an affordable rate brought them continued success, but still left them struggling to stand out in a crowded fitness landscape with a sea-of-same advertising. They were advertising like every other gym with loud, busy design and SALE! SALE! SALE! messaging. We told them to stop advertising like a Toyota Red tag event and advertise like BMW. Go premium and attack the competition on experience, not pricing. They were as excited as we were.
To create a new brand identity that better captured the premium experience of being a MOVATI member, we adapted segmentation research and focus groups to understand how members think and feel about MOVATI. They believed that MOVATI is a premium brand at an unexpected value. From this, we uncovered that MOVATI has an exceptional, premium offering that wasn't being reflected in their communications. We also found that they compete with other big box gyms that have a slightly lower price point, but they cater to those seeking a premium experience. This put MOVATI in a unique position that we knew would be key to our concept that MOVATI is a fitness club, not "just a gym".
We created several brand territory expressions and honed in on a brand manifesto that culminated with a statement that was based on founder Chuck Kelly's complete philosophy for MOVATI members: FITNESS THAT PUTS YOU FIRST.
In order to convey the experience of being a MOVATI member, we elevated their communications: more white space, authentic photography and cleaner, more elegant graphic separations that are inspired by the angles and elements of the logo itself. Crucially, we removed the sales-y tone of voice and elevated their copy in all mediums, including OOH, print and radio, to give their audience a better understanding of who they really are and what they believe in as a brand – FITNESS THAT PUTS YOU FIRST.
We implemented the new brand across all their touch points to bring the positioning to life in a cohesive way. This included print, direct mail, out of home, web, social, internal documents, photography, pre-roll, radio and collateral.
Senior Art Director

Oversaw that all design assets were consistent with the new brand positioning

Designed a brand book to handoff to the client and partners

Led a planning session to prioritize a 35 image shot list with the client which I then casted and captured over a 3 day photoshoot. The purpose of the shoot was to detail the members, group classes, and moments in fitness that make Movati a unique fitness experience.
The Massey iPad app needed to be a one-stop experience to dive headfirst into the entire world of Massey Lectures and open the possibility that a user could ostensibly collect the entire history of Massey Lectures and content in one place. Furthermore, the client needed a solution that progressively increased book sales and expanded the audience beyond the realm of the "high-brow" academic types. All these requirements needed to be encapsulated in a package that effectively rebranded the Masseys in a simplified, broader context that encouraged users to spend long, quality time with the big ideas of the text.
We distilled our key insight - that "spending time with the Masseys was time well spent" - into actionable design tenets. Simplicity should reign -- cut out the noise. Let the words speak clearly. Never impede the user's exploration. From this, we cultivated a design framework that emphasized the user's need to curl up in their favourite nook and spend quality time with the Masseys.
The final product unites these concepts into a sleek, clean, and direct interface that celebrates the thematic connections shared by Massey lectures as the natural starting point for contextual book-bundling and user engagement.
Now with the Massy Lectures iPad App, available for free in the iTunes App Store, readers can explore over 200 hours of audio and visual content, in-line discussions and thematic bundles as they immerse themselves in the Massey universe.
For the first time, the audio and text of selected lectures are brought together in one specially priced package available for purchase within the app. Each selected Massey Lectures e-book is illuminated with vibrant images and videos and includes the five-hour audio lectures. At launch, the app adds nearly 40 pieces of additional video and audio content. Also available for the first time are curated bundles of books and lectures that are divided by connected ideas across lectures called "themes," such as "Constructing and Deconstructing Identity" and "Rationalizing the Truth."
Implemented the UX design and art direction across all screens and interactions of the app.
"The Massey Lectures series is so unique and special. The Massey Lectures iPad app further engages with the audience and livens up the conversation, supporting the original format beyond what it was capable of before."
– Renowned author Lawrence Hill, 2013 Massey Lecturer
Cannes Lion | Silver Lion (Online Digital Design)
The Communicator Awards | Gold
Mobius Awards | Certificate
FWA | Mobile of the Day
IAB Mixx | Finalist - Branded Tablet Application
Introducing: Shop The Image
IKEA's website has long featured beautiful photography that showcases the versatility of their products. From immaculate kitchens, to cozy living rooms, and organized bedrooms – you can get everything you need for the perfect home at IKEA. However, there wasn't a way for a consumer to immediately purchase the items they saw in an image the moment they found them. They would have to guess which category the product fell into and then explore that categories 100s of products.
When IKEA advertises it's sales events the traffic that is driven to the site is after an exact item, and with 100s of items to go through the path to purchase can be difficult and often lead to abandoned carts. I focussed on the importance of finding the exact item you are looking for, right when you arrive on the homepage.
I created "shop the image" for IKEA. A way for consumers to select the product directly from the image and click it to be taken to the product within a category landing page. Using image tags, we were able to assign an exact call to action on the item and get the products in the carts of the consumers.
During a sales event, the cover of the catalogue would correspond with the homepage banner and the consumer would land on the homepage with a click through to exactly what sparked their interest in their visit. In addition to shopping the image we focussed on commerciality with additional triggers to guide customers throughout core areas of the homepage. Including a best sellers section, the redesigned homepage showcases the wide range of products. We integrated social media content and inspiration with a live Instagram feed, keeping the homepage live and up to date. A large focus is placed on the content section for sustainability to illustrate IKEA's commitment to the environment.
Conceptualized and designed the homepage from UX to final design stage and oversaw development to ensure design was functional.
Reimagining a traditional magazine on a digital platform.
As Nissan's luxury subsidiary, Infiniti is focussed on how the brand makes you feel. Infiniti was looking for a way to drive a broader audience to their existing brand magazine, Adeyaka. They were looking for a way to demonstrate that they belong to the same league as established, European premium car manufacturers.
Their consumer is progressive, self-driven, and forward-looking. They are looking for differentiation.
We focussed on their consumer's mindset – what drives them and what they're looking for. By digitizing the magazine, Infiniti is able to connect with their audience wherever they are.
By redesigning the magazine in a digital format we were able to link consumers to brand related content and build a story around the brand that was highly interactive at every touchpoint.
Designed and programmed the interactive features of the digital version of the magazine from initial concepts to project completion.
Animations
We turned the still photos of each article into subtle animations, elevating every turn of the page.
Canada's Most Improved Website
We want to send the message that we are on the hunt for the worst website, and communicate that we will be the ones to improve it. We will turn Canada's Worst Website into Canada's Most Improved Website. Small businesses historically did not put their website design as a high priority. They relied on their network (their nephew, their daughter, their neighbour etc.) who knew web design basics to design them a site. This resulted in a website that, while getting them a web presence, did little to nothing to enhance their brand or drive revenue. As these small business owners continued to focus on their brick and mortar business, their websites became a thing of the past with outdated graphics, no responsive design, no regard for SEO and very little traffic driving to it.
Small business owners saw their site in a silo and didn't see the advantage to taking the time to redesign it when it was "working" perfectly. To find these websites was going to be a task, as their SEO and lack of proper site structure means that they won't be ranking in a Google search. We had to display these ads on social media platforms and across beautifully designed sites that these small business owners frequently visit so that these banner ads would stand out amongst the creative.
We used the fact that these small business owners saw their site in a silo to our advantage, and juxtaposed their current website graphics on modern websites by use of banners, social ads, and digital out of home campaigns. To demonstrate how YP works with small businesses to make the most of their online presence, we'll find the worst websites in the nation and transform them for the better.
Business owners can be nominated, or nominate themselves, and be chosen for a year of free YP services – including a brand new site.
Ideated from key insight that the small business owners with outdated websites don't recognize how their current site compares to their competitors
Phase 1: Internal Launch
This program will be big news for YP and we want to build the excitement within the company leading up to the launch. So the week before the contest opens to public nominations, we'll get YP employees to kick off the search for the worst websites and submit their worst SMB website to the contest page.
And for a little incentive, we'll pick the 3 worst websites and whoever nominated them gets a bonus day off. This week long soft launch will help pre-populate the contest page with dozens of examples, and ensure that it's functioning properly.
Phase 2: Launch
Contest Site
We'll host the contest site within yp.ca, and count on the team at YP websites to flex their digital muscle to build a site that looks and works great. Visitors will be able to nominate websites, view and vote on the nominees, and submit their business to win a free website even if they don't have one.
Social Sharing
Customers can nominate their own website to be chosen, and share it across social media. The benefit? They drive traffic to their site and get nominated to have it completely redone.
Awareness
These banner ads will be placed on sites that small business owners frequently visit and they will stand out amongst the modern and clean aesthetic that they anticipate landing on.
Page Takeover
Visitors to popular websites (Yahoo!, The Globe and Mail, La Presse) will be greeted by a hilariously outdated and carelessly designed version of the site they were expecting to find.
Phase 3: Transformation
Once the contest has run its course, and the winners have all been announced, we'll get to work transforming their websites. And we'll document the whole thing. Because the point of the campaign isn't to celebrate the worst websites – it's to demonstrate how huge a difference a website built by YP can be for a small or medium business.
Lacking the resources is not the problem. Lacking resourcefulness is the problem.
If you're creative enough you can find an answer to the problem.
You can reach anyone by caring.